Welcome to Southern Golden Retriever Rescue
We are a Charity dedicated to helping Golden Retrievers who for whatever reason, need to find a new home.
30TH JULY 2022
A special character - needing a special home
Thank you, we have recently had several requests to adopt Biscuit. We need time to carefully discuss him with these people, we are therefore not seeking any more applications for now.
Biscuit - 18 months old and a dark working type. This chap is going through a bit of a rebellious adolescence and will intimidate a nervous handler, mouthing, jumping up and determined to have his own way at every opportunity. Biscuit needs an active home, he could do agility or obedience or one of the other fun dog sports. He would like to join a family who will take him to different places and he loves water. He definitely needs to go to training classes. He can join another dog provided that he can be managed as a separate individual dog as well as part of a pack. This will help him mature into a great family pet. We do not feel he should join small children , he really can be too boisterous. Biscuit is in Kent and several visits to meet him will be needed.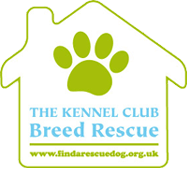 Operating in Kent, Surrey, East and West Sussex, Hampshire and Greater London south of the Thames, our aim is to place the right dog into exactly the right home.
Rehoming a Golden Retriever- Sumer 2022
We are here ready to help,
We understand

If you need to rehome your much loved Golden Retriever please call us first.

We provide a detailed and careful match of your dog's character and needs with a new home.
A secure garden is essential.
We offer lifetime support to the new home,
Updates for you for your peace of mind
No charges whatsoever
Perhaps we can help you to keep him, ask us.

Contact us or Tel: 01474 815486 or email rachel.clark@sgrr.org.uk
---
Latest News
---
Southern Golden Retriever Rescue is on Facebook.
To connect with Southern Golden Retriever Rescue you can now follow us on facebook!

We would also like to thank Battersea for their support of our new website