Welcome to Southern Golden Retriever Rescue
We are a Charity dedicated to helping Golden Retrievers who for whatever reason, need to find a new home.
The Lullingstone Park Girls
As many of you will be aware, two badly neglected 3 year old Golden Retrievers were found dumped in the Lullingstone Park area last week. Naturally, Southern Golden Retriever Rescue has taken them on and named them Anna and Elsie. As nothing is known about their health, the charity needs to arrange a full medical examination, parasite treatments, etc. We also need to cover fostering costs, spaying and potentially also future medical conditions. So, we are appealing to our Goldie friends: please donate to help fund these costs, which may run into thousands of pounds. Please click the link to Charities Aid Foundation ("CAF") and help us to help these beautiful girls to a New Year of new and better lives and to further the overall activities of the charity.
This is both when first rescued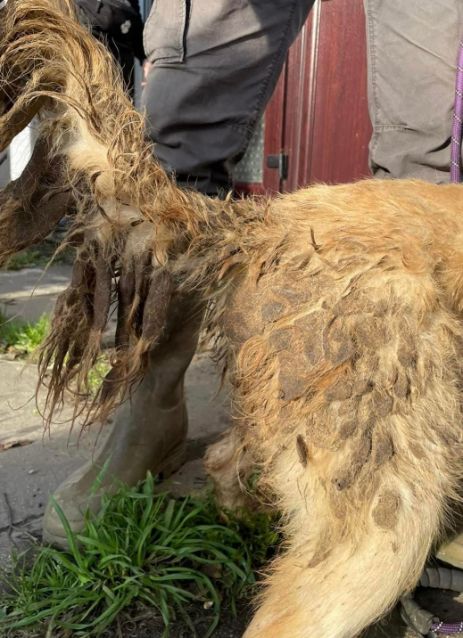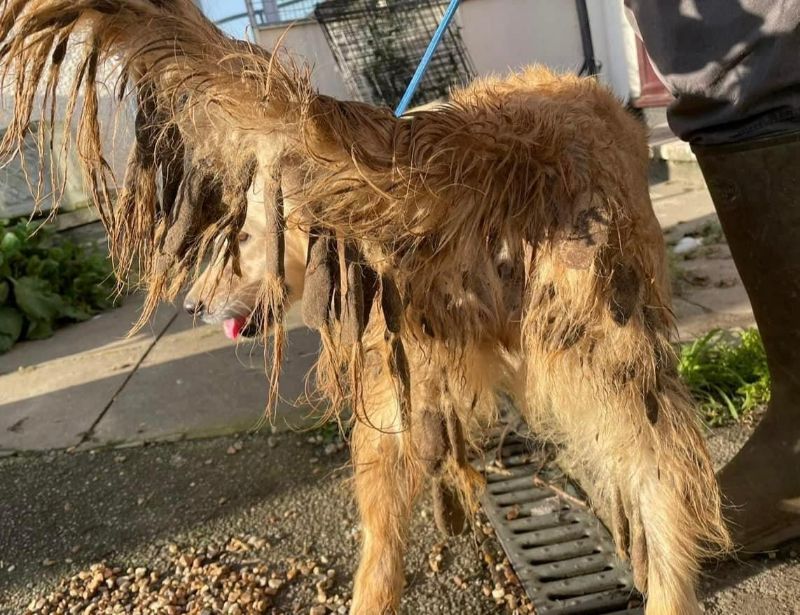 Elsie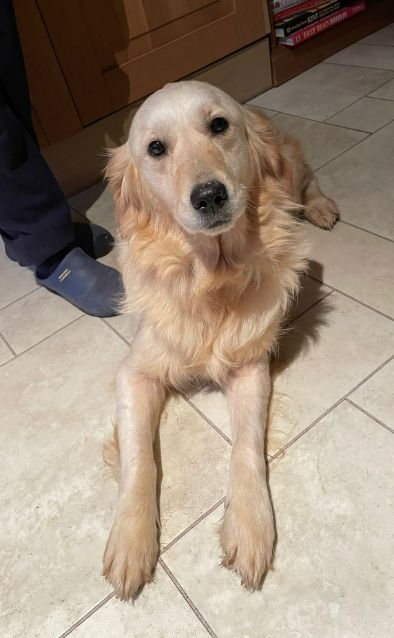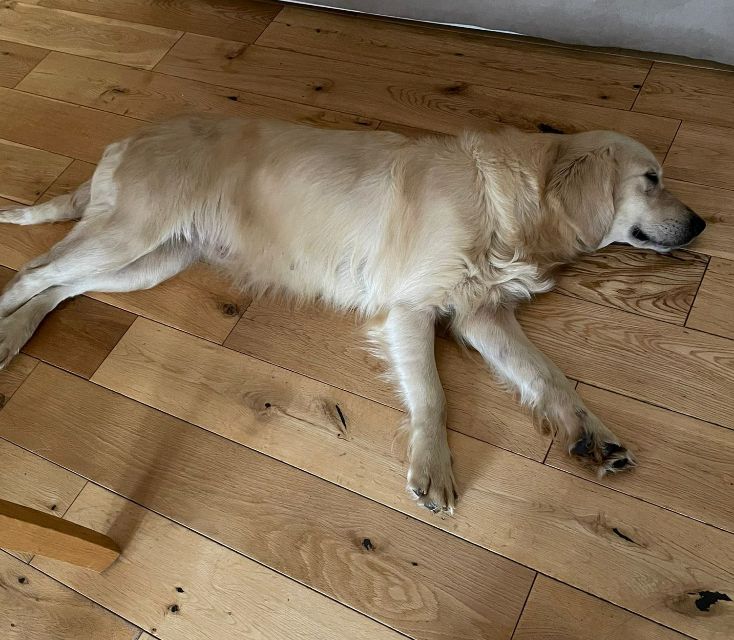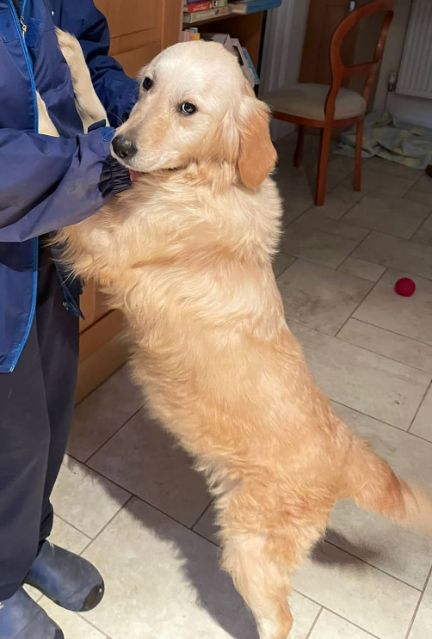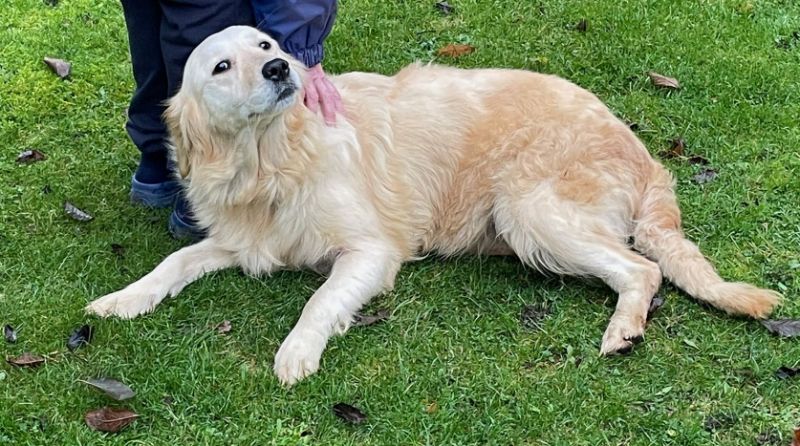 Anna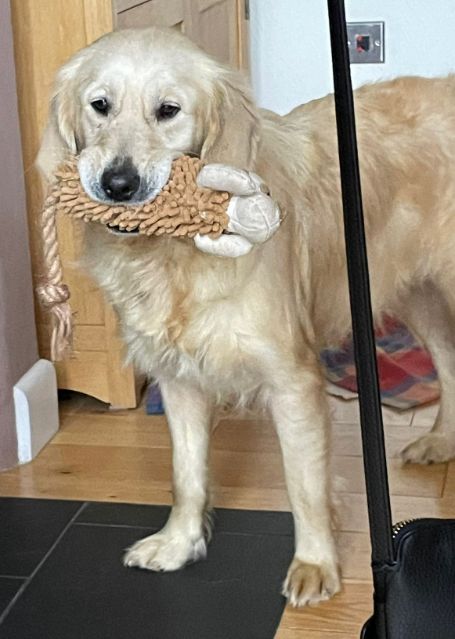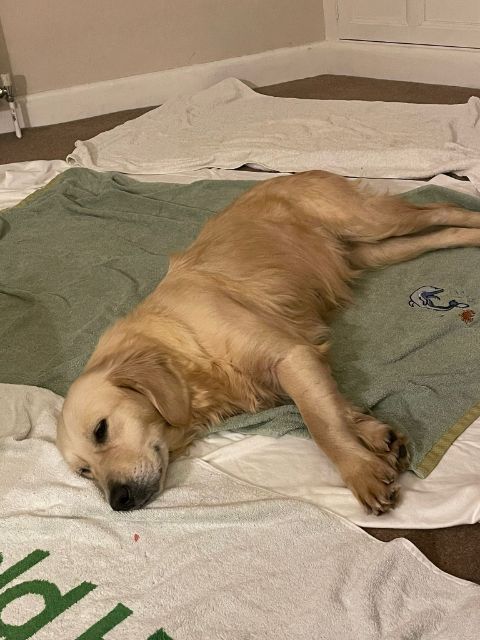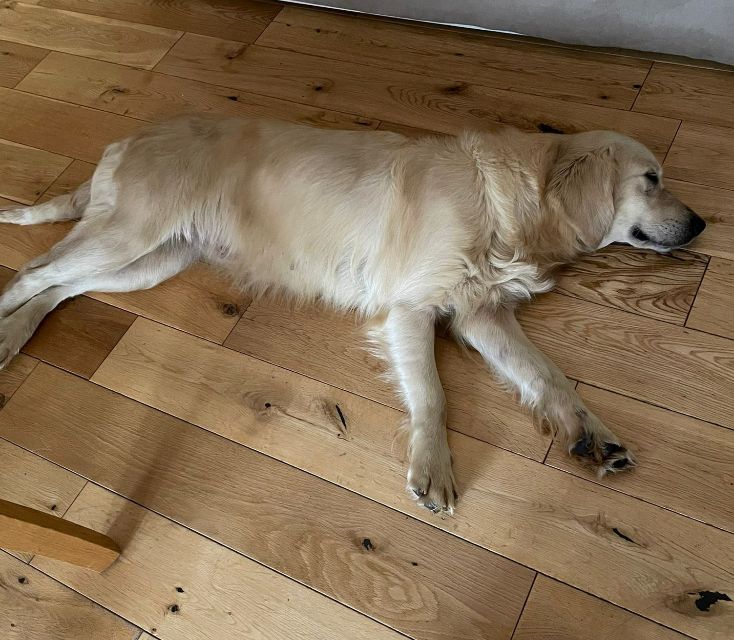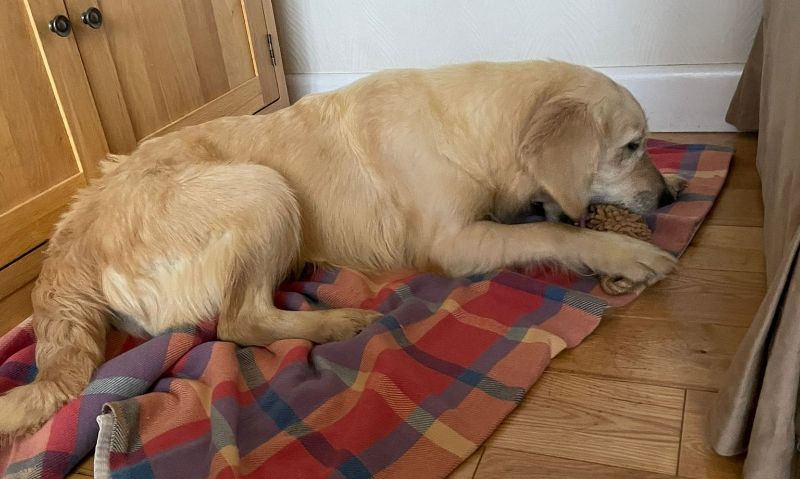 Elsie & Anna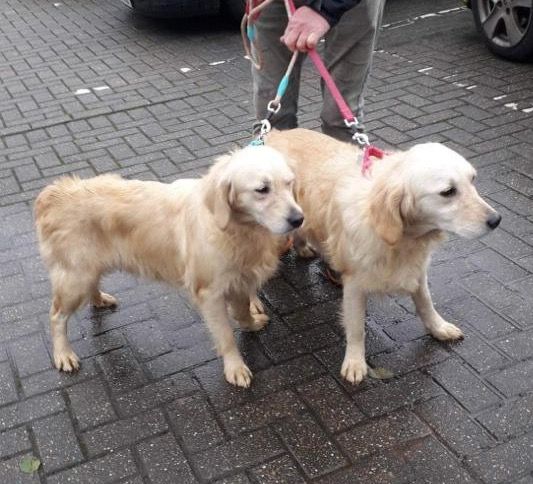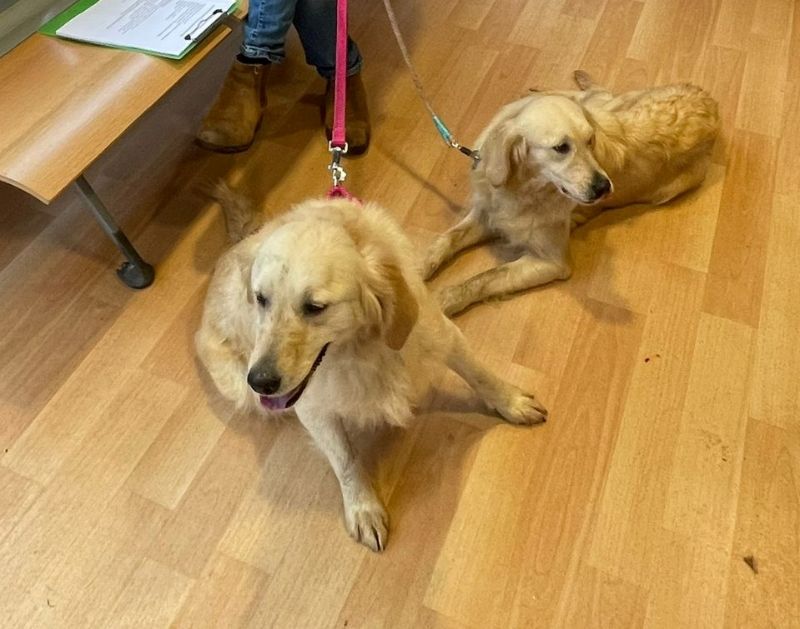 ---
November 26th 2023
New home for a "live wire" please
We will soon be seeking a home for an 8 month old Golden Retriever boy who comes from working lines. We are still gathering all the facts. If you have good knowledge of the character, high energy levels and intelligence of this type of Golden Retriever please email us- "we love the working lines". He will benefit from gun dog work, obedience, scentwork or agility. He is bright and keen to learn.
All our dogs are in the South of England and more than one meeting would be necessary.
Email only please rachel.clark@sgrr.org.uk
Stray Dog Sanctuary- Wareham
This is a picture taken outside the Stray Dog Sanctuary shop in Wareham. I think our own two dogs were keen to find sanctuary inside.
Stray Dog Sanctuary has been very generous to us in past years donating a considerable amount to support our veterinary fees. I was close to Wareham in Dorset yesterday so we made a point of visiting and saying thank you for their interest in our work. We were made very welcome and we were able to spend time talking to two of the team. They told us that people keep telling them to charge more for each item but I could see that they had a winning formula, it was busy. I loved the sign outside inviting you in to "browse lots of things you don't need."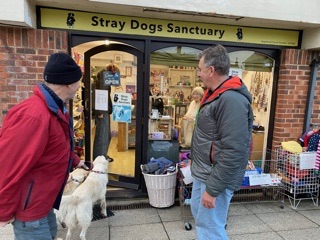 Stray Dog Sanctuary you are wonderful and we really appreciate your past support. Thank you from all at Southern Golden Retriever Rescue.
Rachel Clark. 21 Novemeber 2023.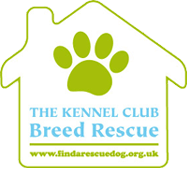 Operating in Kent, Surrey, East and West Sussex, Hampshire and Greater London south of the Thames, our aim is to place the right dog into exactly the right home.
If you need to rehome your much loved Golden Retriever please call us first.

We provide a detailed and careful match of your dog's character and needs with a new home.
A secure garden is essential.
We offer lifetime support to the new home,
Updates for you for your peace of mind
No charges whatsoever
Perhaps we can help you to keep him, ask us.

Contact us or Tel: 07480 100344 or email rachel.clark@sgrr.org.uk
---
Latest News
---
Southern Golden Retriever Rescue is on Facebook.
To connect with Southern Golden Retriever Rescue you can now follow us on facebook!

We would also like to thank Battersea for their support of our new website